According to the latest data, 2020 was one of the best years for the Northeast Tennessee real estate market with regards to house pricing and sales. Most markets in the country experience a high buyer demand and climbing house prices. Buyers are attracted to the Tennessee housing market because of a great choice of affordable real estate options, such as Kingsport TN new homes for sale.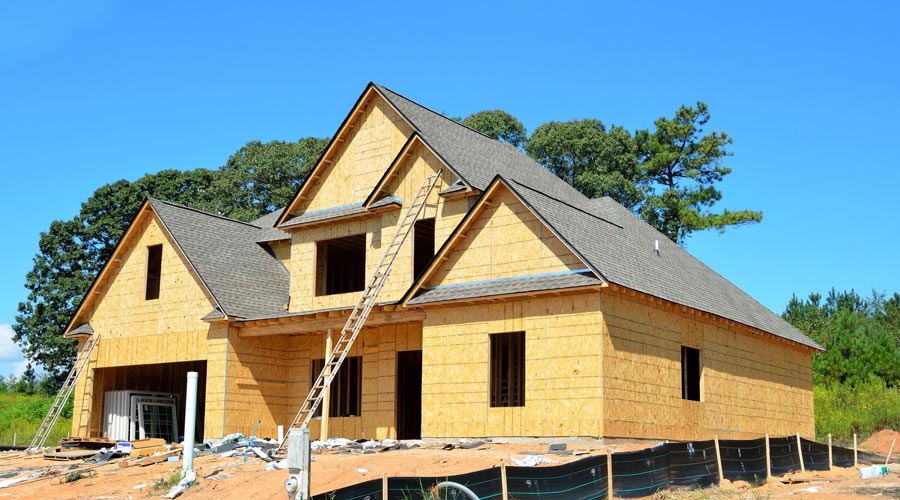 2020 Real Estate Market Update
In spite of the raging pandemic, last year, a record number of people became proud homeowners in the United States. The homeownership rate, which prior to 2019 remained flat for decades, increased 67% in 2020. This number is up by 3% comparing to the previous year. However, the industry predicts the market will slow down in 2021 for a variety of reasons.
Historically Low Inventory
Pending home sales are excellent at demonstrating how active a market is. From the time an offer on a property is accepted to the time the sale is finalized it takes anywhere from 30 to 60 days. Thus, the number of pending homes predict the number of closed sales in the future. According to the National Association of Realtors, the pending home sales index dropped 0.3% over the last few months of 2020. However, the pending home sales were up by 21.4% in December 2020 when comparing to December 2019.
The Northeast Tennessee real estate market data displays the same tendencies as the rest of the country. In December 2020, sellers accepted 660 offers which is 200 less than they had in November. However, the number of accepted offers was 24% lower in December 2019. Overall, at the end of 2020 local area real estate sales were up by 8.4% comparing to the previous year.
The demand for housing is still strong among prospective home buyers. Real estate markets everywhere have experienced a drop in pending home sales because of the historically low housing inventory. The National Association of Realtors reported that at the end of December 2020 there were 1.07 million homes for sale. The number was 23% lower when comparing with 2019 inventory. This indicates there is only a 1.9-month supply of houses currently available on the market. Housing inventory in the country it's at its lowest level since the National Association of Realtors began tracking this metric in 1982.
The Northeast Tennessee real estate market has experienced the same problems with the 2020 inventory at 2.8 months which was down a third from the previous year. In December 2020, active listings were down by 48.3% when comparing to December 2019. Additionally, the total number of annual listings was 9.4% lower than the prior year.
High Prices
Many future home buyers are also struggling with affordability. The median home price in December 2020 was almost 13% higher nationwide than the same time in 2019. In fact, this is the highest annual price increase ever recorded by the NAR. In Northeast Tennessee the average sales price of $210,197 in December 2020 was up by 19.5%, whereas the annual average sales price of $202,068 was up by 13.01%.
Meanwhile in December 2020 mortgage rates dropped to another record low. Unfortunately, even those who qualify for the extremely low mortgage rates can't afford the sky-high house prices. Some experts suggest the very low mortgage rates caused the prices to spike in 2020 because buyers were able to qualify for higher mortgages.
To meet the high demand for housing home builders have been hard at work everywhere. The influx of new construction housing may cause prices of existing homes to drop. Buyers who struggle with affordability will look for markets which offer more real estate options such as with Kingsport TN new homes for sale.
Kingsport TN New Homes For Sale
Back in 2020, amidst the booming housing market, officials in Kingsport recognized the need for more housing units in the town. One of the reasons was that 90% of newly built Kingsport apartments were occupied. Town officials, after consulting with realtors, bankers and developers, concluded they need Kingsport TN new homes for sale in the $180,000-$300,000 range. In order to build as many real estate properties as possible in a short period of time the town devised several developer-friendly rules. New proposals for subdivisions are approved much faster now without going through the Planning Commission. New software is in place to speed up the inspection and the building processes. As a result there are several new developments popping up all over Kingsport TN.
Take a look at some of the Kingsport TN new homes for sale on the market now:
New Homes or Existing Homes
In a normal market, newly constructed homes tend to cost more than similar existing properties. However, with a raging sellers market now many home buyers have a hard time finding an affordable option. At the same time, buyers also wonder should they purchase a brand new property or previously owned home.
Repairs and Renovations
If you buy a new home you can safely assume it won't require any major repairs for at least 7 years. Moreover, during the construction process you often have an opportunity to customize your future home by adding a walk-in closet or state-of-the-art appliances. Thus, you don't have to worry about renovating your house any time soon.
On the other hand, an existing property may require some repairs and renovations before you can even move-in. Your exclusive buyer agent will always advise you to look for a house which doesn't require a lot of work upfront, unless this is specifically the kind of property you desire. You may find an attractive deal on a pre-owned home but the money you can save on the mortgage may be needed later for home improvements.
Costs of Ownership
New homes are usually constructed with new building materials, better insulation and energy-efficient appliances. Therefore, the energy cost of owning a new house is typically much lower than with a resale property. Even if the initial home inspection of a pre-owned house didn't reveal any major issues it doesn't mean your water heater won't start leaking all of a sudden and will require replacement.
If you're in the market for a pre-owned condo or a townhome you should check on the HOA fees and policies. If the building has been in place for 5 to 10 years the HOA tends to increase their dues because of higher maintenance costs.
Last but not least, older homes are usually more expensive to insure than new construction properties which can be an additional burden to your monthly budget.
No matter if you're interested in Kingsport TN new homes for sale or existing homes in the local market, our specialists at A Buyer's Best Choice Realty can assist you in finding a home which is best for your lifestyle and your budget. If you have any questions about the Kingsport TN real estate market or the Tri-city TN area give us a call at 423-283-4677 or send us an email.
Remember, we post tips on Twitter and Facebook. Check us out there!