If you are a Johnson City TN home buyer you are surely aware that mortgage rates have recently fallen to record lows. The huge drop in rates increased the number of mortgage applications filed in recent weeks to the highest level since 2009. The number of properties sold across the nation also surged to the highest level since 2007. Additionally, there is a surge in the number of home owners applying to refinance their properties.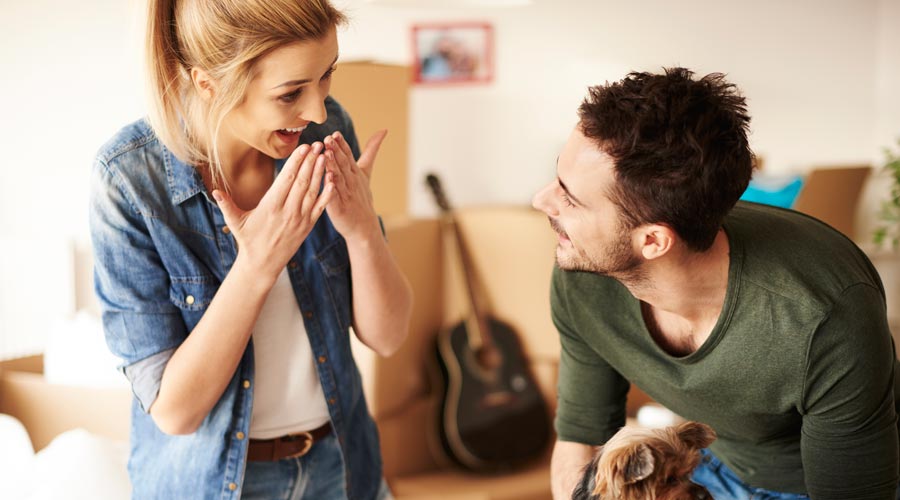 With such historically low mortgage rates many millennials who may still be dealing with student loans are now encouraged to enter the real estate market. Because of the quarantine caused by the Covid-19 pandemic many first time Johnson City TN home buyers changed their priorities as far as their finances are concerned. For many, going out and enjoying expensive restaurants became less important than owning and living in the space they love. According to the latest numbers, 54% of home buyers who purchased a house in 2020 belong to the millennial generation.
Individuals born between 1965 and 1980, also known as Generation X, make up 31% of buyers who purchased a house this year. Additionally, the majority of mortgage refinancing applications was filed by home owners belonging to the Gen X population. These statistics may not come as a surprises since Gen Xers, being older than millenials, have more established careers and have owned their houses for a long time.
Some Johnson City Home Buyers Won't Qualify For the Lowest Rates
Some of the first time Johnson City TN home buyers often don't realize they won't be able to qualify for the ultralow mortgage rates they've seen advertised on TV. Even though the major credit bureaus classify your credit score as "Good" it doesn't mean you will be able to snag the best rate available. Covid-19 pandemic along with country lockdown left mortgage lenders nervous about the state of the economy, which caused them to tighten their lending standards.
Many mortgage lenders got more strict about the loan-to-value standards, and expect a prospective buyer to come up with a significant down payment in order to obtain a low rate. With unemployment rates still on the rise future home buyers may expect to be closely scrutinized by their lenders as far as their income and employment history is concerned.
How to Get the Best Mortgage Rate
All experts agree, the most important factor in getting a low mortgage rate is a potential home buyer's credit score. Credit scores ranging from less than 600 and up to 650 are considered "bad", anything above 750 is viewed as "very good", with 800 and above considered to be exceptional. If you are thinking about buying a real estate property getting the highest credit score you possibly can should be your priority. The good news is raising your credit score is not impossible.
Paying bills on time, paying off most of your debt and keeping balances low on credit cards are some of the few ways to help you get your score up. If you can boost your credit score from the low 600's to between 650 – 699, it may cause your mortgage rate to drop from 3.5% to 3.33%. The difference between these two numbers may seem small but over the years it can save a borrower thousands of dollars in interest costs. Getting a higher credit score is definitely worth it but, keep in mind, the process may take a significant amount of time which means you may miss out on the lowest rates we see right now.
If your credit score is less than excellent there are still ways for you to lock in that low mortgage rate. Because of the pandemic, like any industry out there, mortgage lenders still struggle to operate at their full efficiency. Some mortgage lenders are dealing with a backlog of applications which means they may not be so willing to lower their rates. Others, who are not nearly as busy, want to generate more business which means they may be more willing to lower their available rates. It is very important to do some homework and shop around for the right mortgage lender. As an exclusive buyer agency, at A Buyer's Best Choice Realty®, we wish to assist our buyers in any way possible to make sure they get the best deal on their new home. We can help you find the best mortgage lenders in our area!
Some first time Johnson City TN home buyers may not be aware there are several other loan products available on the market apart from conventional loans. Home buyers with very low credit scores are able to lock in some of the lowest mortgage rates available by choosing a FHA loan. An FHA loan is a type of mortgage insured by the Federal Housing Administration (FHA). FHA loans also allow down payments to be as low as 3.5%. The drawback of this type of loan is that it involves quite costly mortgage insurance, charged monthly, usually for as long as you keep this type of loan.
If you have any questions about the real estate market in the Johnson City TN area, mortgage lenders available or our exclusive buyer agency services, give us a call at 423-283-4677 or send us a message, and we will get back to you as soon as possible!
Remember, we post tips on Twitter and Facebook daily! Check us out there.