We may still be some weeks away from warm Spring weather but the Johnson City Tennessee housing market is staying red hot with home prices on the rise. Low inventory is fueling the competitive real estate markets across the country as mortgage rates are slowly climbing. If you're planning to buy Tennessee real estate you need stay informed about the market conditions and the best approach to find your dream home.
Johnson City TN Housing Market Update
Due to the recent snowstorms which affected most of the country many sellers took their properties off the market. As a result, in January and February there were 207,000 fewer new listings  compared with the average number of new properties for the same period over the last four years. The inventory in the Johnson City Tennessee housing market remains at an all-time low. According to the Northeast Tennessee Association of Realtors (NETAR), there were 1,044 active listings in February 2021. This is equivalent to a 1.4-month supply of homes on the market. In February 2020, housing inventory stood at 3.3 months.
Seller confidence is sky-high in every market in the country. In January, home prices were up 10% year over year. In February , the average home prices of newly listed properties reached $347,475. Over half of the properties listed last month went under contract within two weeks.
The same real estate trends can be seen in the Johnson City Tennessee housing market. According to the Northeast Tennessee Association of Realtors, the average home sales price in February was $46,451 higher when comparing to the same time last year. The median sales price was up $20,500 from February of last year. In February 2021 there were 554 closings which is 47 more than in February 2020. As is the case with the rest of the country, homes don't stay long on the Tennessee housing market. The median time a property stayed on the market last month was 63 days which is 19 days less than the same time last year. Last month home sellers in our local market accepted 835 new offers which is 179 more than in February last year.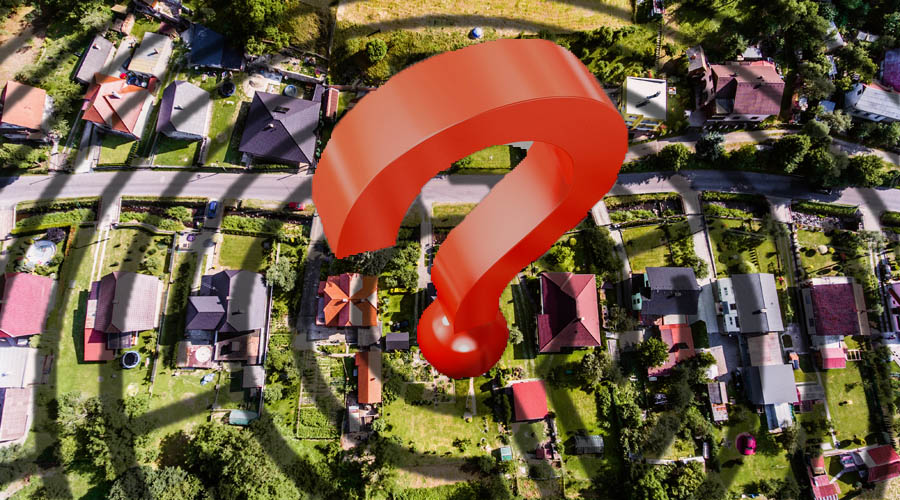 How a Buyer Can Navigate a Highly Competitive Housing Market
In today's market, the least amount of properties available for sale could be categorized as "starter homes". These houses are at the lower end of the price spectrum and are in high demand amongst first-time home buyers. If you're a first-time home buyer you should be very careful navigating a competitive real estate market to avoid making costly mistakes.
If you're ready to look for home in the Johnson City Tennessee housing market consider working with an exclusive buyer agent. The main difference between an exclusive buyer agent and a traditional real estate agent is that the first one works only with a home buyer and never with a seller. This is an important distinction because what it means is that an exclusive buyer agent doesn't have any listings to sell to their clients. Furthermore, an exclusive buyer agent is an experienced negotiator who always has his buyer's best interest in mind. Learn more here.
The most important thing buyers need to keep in mind is that when they find the home they really want they should put in a strong first offer. In the current seller's market there is no room for trying to score a deal and submit a lower offer first. A professional real estate agent who is familiar with the local market can help you determine the best price to offer based on the latest home sales in the area.
With the current market conditions home buyers need to keep an open mind. Your heart may be set on a certain neighborhood in the Johnson City area because the location means a short work commute. However, with home prices on the rise and mortgage rates slowly climbing up homes in certain neighborhoods may be out of your price range. We encourage our buyers to expand their search area and visit a variety of locations. Check out some of the great communities in the northeast Tennessee real estate market.
When a real estate market gets very competitive buyers who can afford it turn to all-cash offers. In most cases, a seller is more likely to accept an all-cash offer first. If you're planning to use a mortgage loan to purchase a house you should be aware of such occurrences. However, if you're working with an exclusive buyer agent he or she will work relentlessly to help you find your dream home. Patience and persistence are the name of the game in a sellers' market.
What a Buyer Should NOT Do in Today's Market
Most home buyers are aware that before they commit to buying a house they should get a professional home inspection done. If a home inspector finds issues with a house it can seriously affect the price of a property. However, currently home buyers compete against each other trying to make their offer irresistible to a seller. As a result, some buyers agree to skip a home inspection to please the seller and save time and money in the process.
This is a huge mistake! There is no such thing as a perfect house. According to a recent REALTOR® Magazine article, a survey of nearly 1,000 buyers revealed common issues typically found by home inspectors. The survey shows that over 19% of inspections uncover roofing concerns, and more than 18% of inspections report electrical wiring issues. Moreover, 18% of home inspectors find problems with windows which affect the home's energy efficiency. Additionally, almost 17% of inspections found clogged gutters which can lead to some serious water damage.
The cost of a home inspection can be anywhere from $300 to $500 but it can save you thousands of dollars in the long run!
If you have any questions about the the Johnson City Tennessee housing market, mortgage lenders available, or our exclusive buyer agency services, give us a call at 423-283-4677 or send us a message, and we will get back to you as soon as possible!
Remember, we post tips on Twitter and Facebook! Check us out there.