The Covid-19 pandemic has forever changed the lives of people around the globe. Face masks and six feet distance between people waiting in lines in front of retail stores are now a common sight. Big corporations as well as small businesses had to change the way they conduct their business and interact with customers. Back in March 2020, housing industry nationwide came to a halt for several weeks. Housing markets like New York or San Francisco may still need long time to recover comparing to other parts of the country. However, with most of the country slowly reopening its establishments this may be a great time to think about buying Johnson City TN real estate.
Covid-19 changed Johnson City TN Home Buyers' Preferences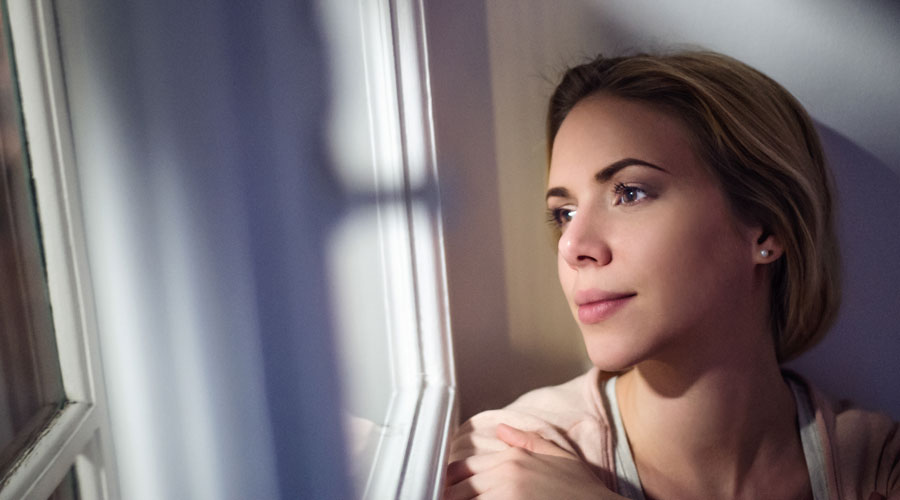 The pandemic and quarantine changed the way many home buyers may think about their dream home. When the state implemented a shelter-in-place order many home owners realized how some house amenities are more significant than others. In a matter of days, a spacious loft, in an apartment building, in a big city seemed a little less spacious, and living in a close proximity to some of the best restaurants, theaters and other indoor entertainment became a little less glamours. Many future home buyers realized their dream house needs to include more outdoor attractions, especially if they are thinking about having a family.
With large lots surrounded by lush greenery, Johnson City TN real estate properties offer some of the most attractive housing options and they are in high demand too! Many prospective home buyers change their minds about living a big city and instead make a move to smaller, less populated areas, such as the Johnson City TN area including Kingsport TN, Jonesborough TN or Elizabethton, TN. These buyers are less interested in the commute time but very interested in the home office space. Similarly, a number of restaurants nearby is less important than a number of parks and nature trails. However, it is not only about large outdoor living spaces, beautiful views and hiking trails, many home buyers are also looking at what sort of community their future home will be a part of. Living in a family-oriented community where neighbors may become great friends is on the wish list of many future home buyers at this time.
There are many investors in the market also looking into purchasing real estate in high demand locations. Buying a beautiful second home in the mountains overlooking the lake may become a very lucrative rental property when more and more families will look into vacationing in less densely populated areas.
Why Now Is The Best Time to Get Your Dream Home
Amidst all the uncertainty in our country, you may be thinking this may not be the best time to purchase a home. However, if you're serious about buying a Johnson City TN real estate property the sooner you get in contact with a professional who has your best interest in mind (What is an Exclusive Buyer Agency) the better. Here is why…
Johnson City TN real estate market offers some great properties for sale right now but, similarly to other housing markets in the country, the supply is low. A well balanced housing market should have at least five to six month supply of houses for sale. In February 2020, the market in the Johnson City TN real estate area had only 3.4 month supply of properties. Many sellers who took their properties off the market are reluctant to list it again because if they sell they will become buyers in a different market and may struggle with low inventory themselves. There is no question there are less buyers looking at the properties right now but the Johnson City TN real estate market is alive and kicking so it's a great time to start checking the inventory.
Another good reason why now is a great time to think about buying Johnson City TN real estate are all time low interest rates. With the average interest rate on a 30-year fixed-rate mortgage being 3.33% this is the best time to find your dream home and lock in a cheap mortgage rate. If you're in the market for a high-end, lake view estate in Tennessee the historically low mortgage rate may mean a several hundreds of dollars less a month on a mortgage payment comparing to just a few months ago.
Construction employment up by 464,000 in May and builders confidence on the rise signify there are more and more home buyers entering the real estate market. Real estate experts agree home prices are expected to go up by 3% to 5% in 2021 because of the high demand.
Buying a home has always been a stressful process for many home buyers. In the light of the Covid-19 crisis many first-time home buyers may feel even more overwhelmed with decisions they need to make. Our Tennessee exclusive buyer agency works with home buyers only and focuses on their specific needs. We will answer any questions you may have about buying Johnson City TN real estate, current market situation, as well as we will disclose any potential risks or defects related to the property you're interested in. Give us a call at 423-283-4677 or send us a message and we will get back to you as soon as possible!